MATTER unites the best minds in high-end experiential travel and beyond for a dynamic two-day festival of idea sharing, poolside problem solving and roof-raising, geared towards stimulating professional and personal growth. Arrive curious – and leave transformed.
SUSTAINABLE LUXURY IS THE FUTURE: DOWNLOAD THE REPORT
Find out how travel brands must adapt to survive in the new sustainably minded luxury market.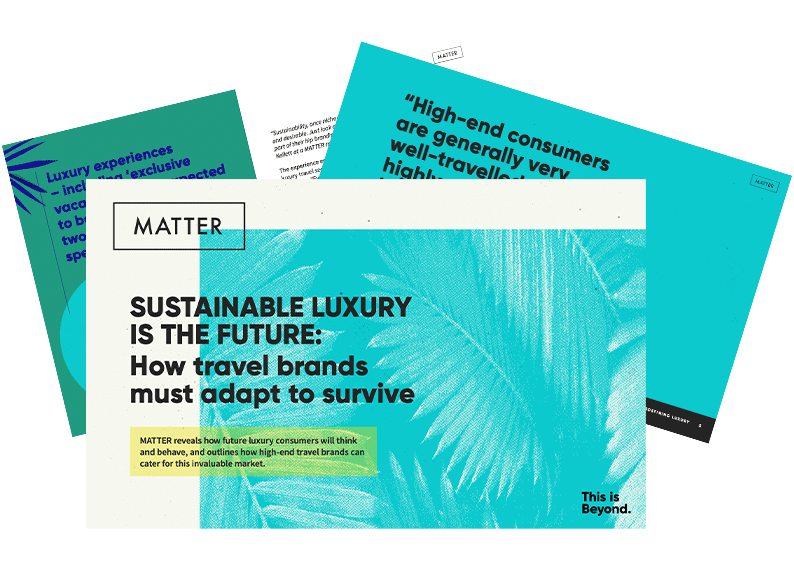 YOU'LL LEARN
Why self-fulfilment is driving the fast-growing trend for sustainable living – and what future luxury travel consumers expect from brands
How existing luxury travel brands have successfully activated around sustainable luxury (case studies)
Top tips for how your brand can authentically integrate the principles of ecotourism and grow profit as a result